Dr. Manfred Kaminsky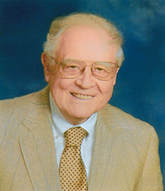 As an expert in physics, Dr. Manfred Kaminsky has led a long and successful career as a physicist and director. Set on this path at an early age, Dr. Kaminsky first received a diploma in physics from the University of Rostock in 1951. In 1957, he earned a PhD in physics magna cum laude from the University of Marburg in Germany. Soon after receiving this degree, Dr. Kaminsky traveled to the United States and began working as a research associate for the Argonne National Laboratory. Over the course of the next two decades, Dr. Kaminsky climbed the career ladder and became the director of the Tribology Program at the laboratory. In 1986, he left the institution to become the sole proprietor of Surface Treatment Science International. In addition, he has consulted for the Office of Technology Assessment for the United States Congress. He has lectured at the University of Quebec and the University of Wisconsin. Furthermore, Dr. Kaminsky has been the chairman of the International Conference of Metallurgical Coatings and a committee member of the National Research Council.
​
In addition to performing science research, Dr. Kaminsky is a published author. His first publication, "Atomic and Ionic Impact Phenomena on Metal Surfaces," was released in 1965. He edited "Radiation Effects on Solid Surfaces" and co-edited the "Surface Effects on Controlled Fusion." In 1968, he was recognized as The Outstanding New Citizen of the Year by the Citizenship Council of Chicago. In 1982, he was a fellow of the Japanese Society for the Promotion of Science.
---
Who's Who Publications
Who's Who in America - 2016, 70th Edition (pub. 2016)
Who's Who in America - 2015, 69th Edition (pub. 2014)
Who's Who in America - 2014, 68th Edition (pub. 2013)
Who's Who in America - 2013, 67th Edition (pub. 2012)
Who's Who in America - 2012, 66th Edition (pub. 2011)
Who's Who in America - 2011, 65th Edition (pub. 2010)
Who's Who in America - 2010, 64th Edition (pub. 2009)
Who's Who in America - 2009, 63rd Edition (pub. 2008)
Who's Who in America - 2008, 62nd Edition (pub. 2007)
Who's Who in America - 2007, 61st Edition (pub. 2006)
Who's Who in America - 2006, 60th Edition (pub. 2005)
Who's Who in America - 2005, 59th Edition (pub. 2004)
Who's Who in America - 2004, 58th Edition (pub. 2003)
Who's Who in America - 2003, 57th Edition (pub. 2002)
Who's Who in America - 2002, 56th Edition (pub. 2001)
Who's Who in America - 2001, 55th Edition (pub. 2000)
Who's Who in America - 2000, 54th Edition (pub. 1999)
Who's Who in America - 1999, 53rd Edition (pub. 1998)
Who's Who in America - 1998, 52nd Edition (pub. 1997)
Who's Who in America - 1997, 51st Edition (pub. 1996)
Who's Who in America - 1996, 50th Edition (pub. 1995)
Who's Who in America - 1995, 49th Edition (pub. 1994)
Who's Who in America - 1994, 48th Edition (pub. 1993)
Who's Who in America - 1992-1993, 47th Edition (pub. 1992)
Who's Who in America - 1990-1991, 46th Edition (pub. 1990)
Who's Who in America - 1989-1990, 45th Edition (pub. 1988)
Who's Who in America - 1987-1988, 44th Edition (pub. 1986)
Who's Who in Science and Engineering - 2016-2017, 12th Edition (pub. 2016)
Who's Who in Science and Engineering - 2011-2012, 11th Edition (pub. 2010)
Who's Who in Science and Engineering - 2008-2009, 10th Edition (pub. 2007)
Who's Who in Science and Engineering - 2006-2007, 9th Edition (pub. 2006)
Who's Who in the Midwest - 2016, 42nd Edition (pub. 2015)
Who's Who in the Midwest - 2015, 41st Edition (pub. 2014)
Who's Who in the Midwest - 2014, 40th Edition (pub. 2013)
Who's Who in the Midwest - 2013, 39th Edition (pub. 2012)
Who's Who in the Midwest - 2012, 38th Edition (pub. 2011)
Who's Who in the Midwest - 2011, 37th Edition (pub. 2010)
Who's Who in the Midwest - 2010, 36th Edition (pub. 2009)
Who's Who in the Midwest - 2009, 35th Edition (pub. 2008)
Who's Who in the Midwest - 2008, 34th Edition (pub. 2007)
Who's Who in the Midwest - 2007, 33rd Edition (pub. 2006)
Who's Who in the Midwest - 2006, 32nd Edition (pub. 2005)
Who's Who in the Midwest - 2005, 31st Edition (pub. 2004)
Who's Who in the Midwest - 2004, 30th Edition (pub. 2003)
Who's Who in the Midwest - 2003, 29th Edition (pub. 2002)
Who's Who in the Midwest - 2002, 28th Edition (pub. 2001)
Who's Who in the Midwest - 2000-2001, 27th Edition (pub. 2000)
Who's Who in the South and Southwest - 2012, 38th Edition (pub. 2011)
Who's Who in the South and Southwest - 1997-1998, 25th Edition (pub. 1997)
Who's Who in the World - 2016, 33rd Edition (pub. 2016)
Who's Who in the World - 2015, 32nd Edition (pub. 2014)
Who's Who in the World - 2014, 31st Edition (pub. 2013)
Who's Who in the World - 2013, 30th Edition (pub. 2012)
Who's Who in the World - 2012, 29th Edition (pub. 2011)
Who's Who in the World - 2011, 28th Edition (pub. 2010)
Who's Who in the World - 2010, 27th Edition (pub. 2009)
Who's Who in the World - 2008, 25th Edition (pub. 2007)
Who's Who in the World - 2007, 24th Edition (pub. 2006)
Who's Who in the World - 2006, 23rd Edition (pub. 2005)